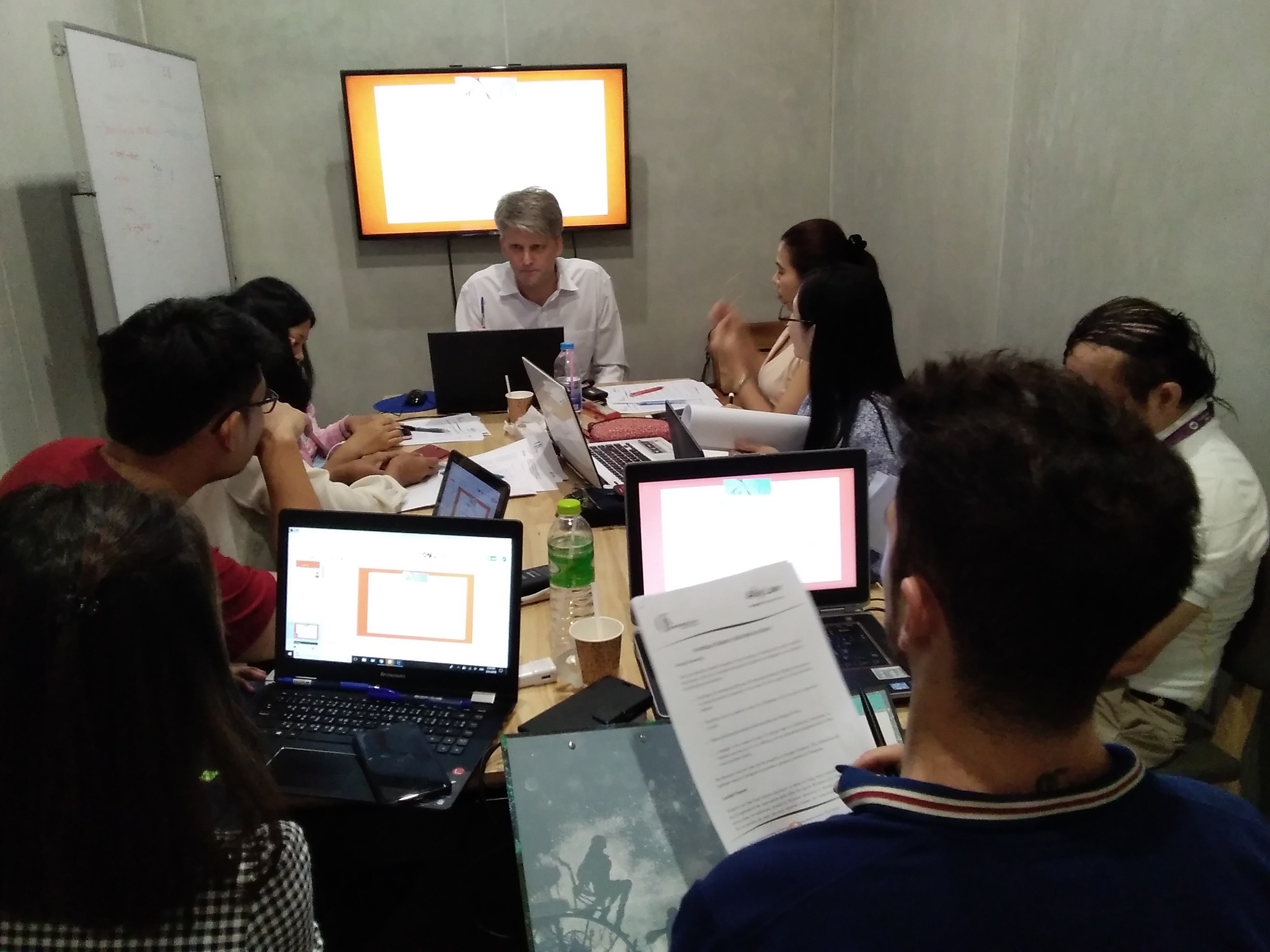 Interested in a new career filled with great challenges, great people, and strong earning potential? Start your search with us at American Way. We dare you to compare our success training to any in the region. We have discovered that one-on-one training partnered with mentoring is the best practice for launching a strong real estate career.
Our sales and training certification includes multiple levels of experience based knowledge. Each new agent in training goes through a guided 12 week Power Launch program led by William Baugh, American Way Sales Manager and Training Coordinator.
We have certification classes in the MLS Navica training, Authentisign Transaction Desk training; and building skills in prospecting, marketing, sales presentation, social media studio skills training, and contract completion.
Agents have access to American Way University that includes a large selection of real estate resources, training guides, real estate media courses that agents can check out and complete to expand their real estate and sales professional skill set. This library and in house training incorporates information from the top real estate trainers and speakers in the country. Experts include David Knox, Tom Hopkins, Floyd Wickman, Roger Butcher have been successful in the industry and vastly successful in the training field.
Mentoring
After completion of our in house training program new agents continue in a supportive mentorship with Sales Manager & Training Coordinator William Baugh or are partnered with an experienced agent. This mentoring gives you real life experience with several client based challenges. While training & mentoring are great foundations of success, it is a new agent's drive, ambition and ability to learn while hitting the ground running that makes a successful agent. As an independent agent your skills are your basis for success in the real estate industry. The leadership and the American Way team are always willing to answer questions and assist your learning process.
Bottom Line: We have the best training certification program in this city. In our 47 year history many of Cookeville's most successful real estate professionals started their career training with American Way.
Contact William Baugh at 931.526.9581 or email him williamb@american-way.com to get you connected to the best real estate team in town.